Hacks for positive motivation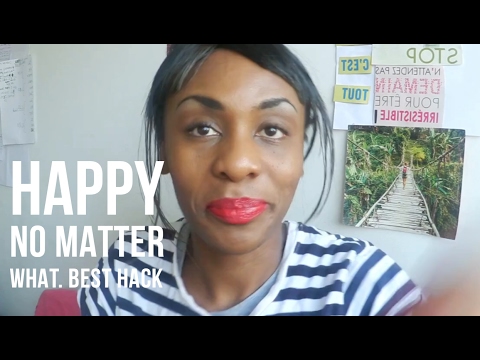 I'm really passionate about staying upbeat and focusing on my goals but sometimes it´s not easy. Here are some everyday hacks, to keep you on track and Happy No Matter What:
 1. Listen to positive Podcast daily
I truly believe that what you feed your mind is just as important than what you feed your body and it will
            2. Surround yourself with positive quotes and Affirmation
Your brain is like a child or a computer whatever messages you tell it, It will find
            3. Hone your ears to positive comments rather than negative criticism
Podcast app that I use is Podcast Addict on a Samsung but you can use Itunes podcast  if you have an iPhone
Great Podcast I  listen to:
Zig Ziglar-  The Ziglar show
Lewis Howes- The School of Greatness (Not Life) –  Sorry I meant Greatness
Youtube –
Brendan Burchard– Marie Forleo – PrinceEA
Enjoy and stay focused
See you soon! 

    
Mathy Lisika-Minsende